Sun, October 21, 2012
Flopcast 024: Imaginary Birds
Kevin and Kornflake have slightly different opinions of "Gangnam Style" (you're shocked, aren't you?); Kevin recommends the novel "Memoirs of an Imaginary Friend" by his old neighbor, Matthew Dicks; we try to figure out which of Kornflake's friends are indeed imaginary; we recommend The Radio Adventures of Doctor Floyd and Rifftrax Live; and thanks to a suggestion from Blasted Bill Putt, we present a Top 4 &frac12 List of talking birds. (Why did it take 24 episodes for us to do a bird-themed list? According to Mr. Owl, the world may never know.)
---
Show Notes
Thanks to Liz Enthusiasm of Freezepop for recording the Flopcast ID you hear at the top of this week's show! (And stick around until the end of the show for a quick clip from the title track of Freezepop's latest album, Imaginary Friends.)
---
And here is the book that led to our discussing imaginary friends in this episode: Memoirs of an Imaginary Friend by Matthew Dicks.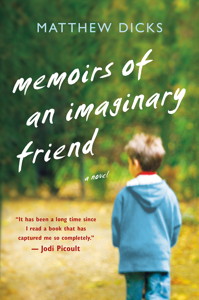 ---
If you must listen to "Gangnam Style," you might as well enjoy a Dragon*Con version. There are several of these around, believe it or not — see how many you can watch before you go completely insane. (It was three and a half, in our case.) But this one includes Marvin Martian, and thus we have a winner...
---
The Radio Adventures of Doctor Floyd is brought to you by our friend Grant from the comedy band Throwing Toasters.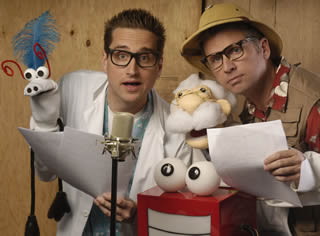 ---
RiffTrax is brought to you by several of the brilliant minds behind Mystery Science Theater 3000.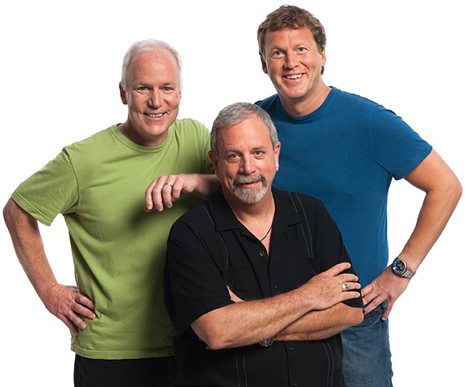 ---
No chickens were allowed for Kevin on the Top 4 &frac12 List of talking birds, but worry not — Kornflake got one in!
Toucan Sam

Unnamed bird (parrot) in 1980 Nickelodeon short cartoon Fast Food
Tut from Isis

Vlasic Pickle stork (here's a classic ad alluded to by Kornflake)

Aeon from Rudolph's Shiny New Year

Aflac duck (appearing with another famous duck in this commercial)

Dr. Blinky from H.R. Pufnstuf

Roy the Rooster from U.S. Acres (known as Orson's Farm outside the U.S.)

Donald (no, not the one you're thinking of...the Falcon from SNL's The Falconer)

Scuttle from The Little Mermaid